Between Volvos and Saabs, The Village has likely sold MORE Swedish Cars than anyone in America! With that impressive heritage, we are proud to host our annual tribute to the unique automobiles brought over to America by our friends in Sweden.

We have a tentative date set for theNineteenth Annual Swedish Car Day on August 26, 2018 at the Larz Anderson Auto Museum in Brookline, Massachusetts. As it has been since its inception in 2000, this years event is sponsored and hosted by Ray Ciccolo's Village Automotive Group. As part of the Larz Anderson's Lawn Events series, over 200 Saabs and Volvos will grace the lawns of this historic carriage house on grounds of Larz Anderson Park, and the museum will also be open to attendees.

Have questions about SCD? Pierre is the guiding light, the driving force, the guru and the factotum behind the all-encompassing spiritual entity that is Swedish Car Day. E-Mail him!
What to expect on Swedish Car Day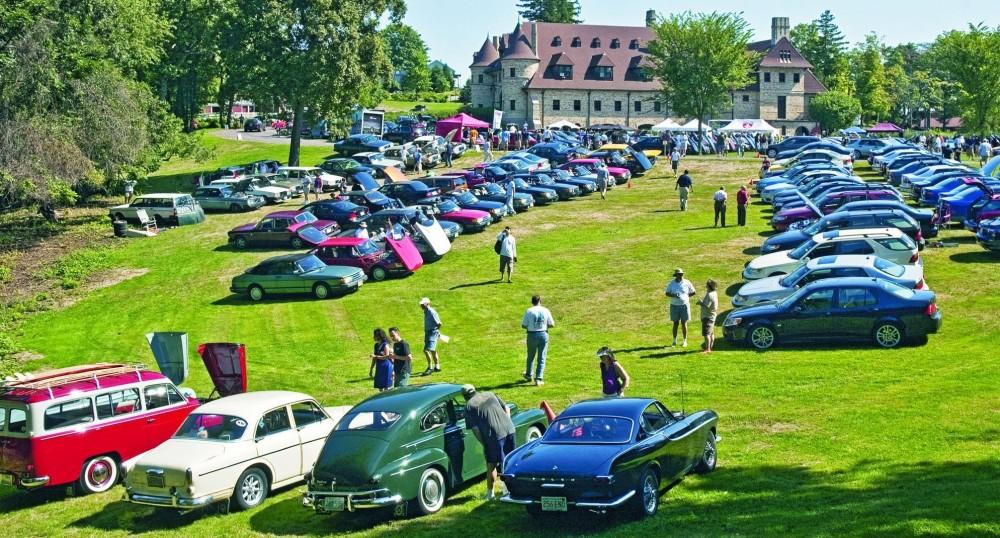 Making a debut at Swedish Car Day will be the exciting new Volvo S90. Coming on the heels of the incredibly successful XC90, with which it shares all its underpinnings, the S90 sedan is expected to create a major disruption in the luxury full size sedan market.

Sweden's third automaker, Koenigsegg, will be represented. Steven Wade, media writer and spokesman for Koenigsegg, will do the honors. Konigsegg, builder of hyper cars which are renowned for being the fastest in the world--and the most technically advanced--is based in Angelholm, Sweden.
Festivities
Expected Swedish Car Day hours are 10am to 2pm. The lawn opens for display cars at 8am and closes at 10am or when the lawn is filled.

Festivities will include People's Choice judging of the displayed cars, a raffle, and a fund-raising raffle to benefit the Dana Farber Cancer Institute through support of Swedish Car Day veteran Jim Coggeshall's Pan-Mass Challenge participation. Jim is a cancer survivor who has ridden the PMC five times and raised over $60,000. In addition, there will be vendors sure to please Saab and Volvo owners including Charles River Saab, Volvo Village of Boston, eEuroparts and State of Nine.
Hope to see you there!